Safety Tips When Heating Your Home With a Space Heater
12/3/2019 (Permalink)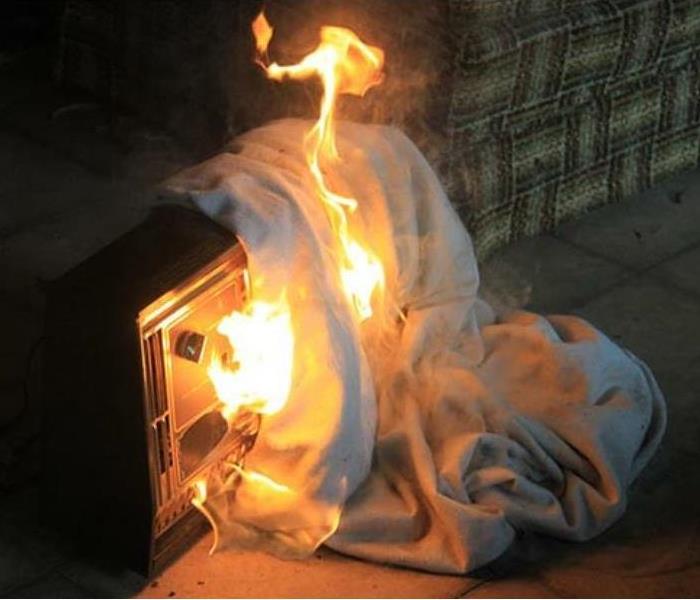 As you can see if you don't watch where you put blankets this is what can happen with a space heater.
With colder weather on the way, many people will be bringing out their space heaters. An if you don't take the right safety measures, they can be a huge fire risk. Space heaters are the second leading cause for house fires in the United States. Up to 65,000 house fires a year are started from these heaters. A space heater fire can put a whole home in flames in a matter of seconds. Here are some safety measures that should be taken when using a space heater.
Inspect the heater for any broken plugs,and loose or damaged wires.
Putting your space heater in the proper place is very important. Make sure its 3 feet away from any furniture, clothing, paper, rugs, or anything that can burn
Whenever leaving the room make sure to turn off the heater.
Keep out of high traffic areas to prevent a tripping hazard, or possibility of knocking it over
When not in use, unplug and store in proper place
From all of us here at SERVPRO of Society Hill. Have a enjoyable and safe fall and winter seasons!