Being prepared if your water heater or pipes break!
9/13/2019 (Permalink)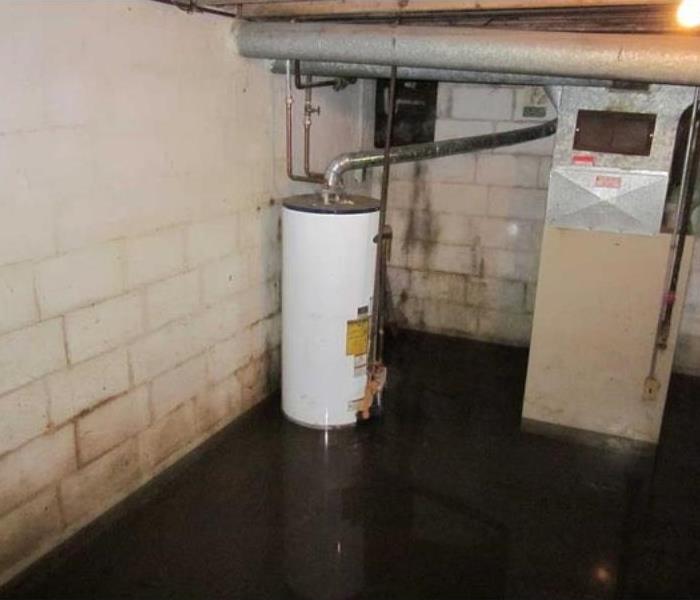 The winter months are approaching and with extreme cold weather it can lead to water freezing in pipes and causing them to expand and break. When a water heater goes or a pipe bursts it doesn't take long for water damage to settle in and become a problem.Water damage can lead to ruined furniture, damaged walls and the possibility of mold to develop if not treated properly. At SERVPRO of Society Hill we want you to be ready for when disaster strikes. The picture below is from a water damage job where a basement was flooded due to a water heater breaking which resulted in the basement floors being flooded affecting the floors, walls and surrounding items. At SERVPRO of Society Hill we are here to help you get your mess cleaned up fast and get your basement back.